Tile That Looks Like Wood
Hardwood flooring and paneling is coveted by many, but that doesn't mean it's your perfect fit. For spaces prone to moisture, fortunately, we have wood-look tile products. Offering everything you need for the bathroom, kitchen, or finished basement, wood-look tile is beautiful resilience at its very finest.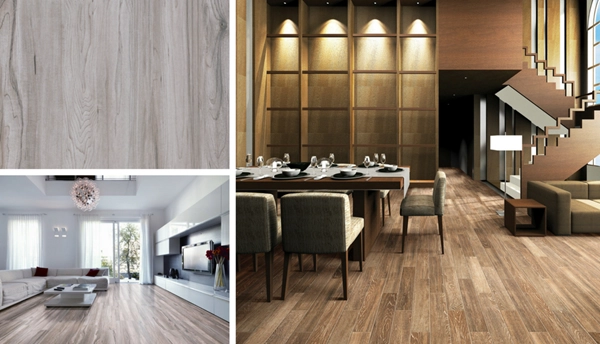 How is Wood Look Tile Made?
While it has all the grains and textures inherent in wood, make no mistake: this tile is made of durable and easy-to-care-for ceramics and porcelains. Wood-look tile calls on the latest digital printing technologies to create realistic wood-like tiles and planks that can handle climate extremes, moisture, and heavy traffic.
Where to Install Wood Look Tile?
Like other types of tile, wood-look tile is appropriate for both indoors and outdoors. It can truly be used in any type of setting, and since it is so attractive and easy to maintain, you might consider installing it everywhere. We say to just go for it!?"
Our Tile Selection
At Beaumont Carpet One Floor & Home we love tile and its many capabilities, and can introduce you to many top tile brands and styles featuring realistic hardwood visuals, including the Old World charm of Happy Floors tile. Visit our showroom, located at 6690 Eastex Freeway in Beaumont, TX, and discover endless property potential with wood-look tile.